It has taken till now for Mitsuko Uchida to put down a recording of Beethoven's Diabelli Variations. This colossal work, which grew out of a writer's request for one single variation on a reasonably naff little tune, encapsulates so lots of Beethoven's contradictions – and Uchida, so adept at placing throughout music's humour with out diminishing its depth, is made for it.
Her enjoying conveys a eager sense of the music's absurdities with out exaggerating its quirks, gently elevating an eyebrow at Beethoven's passages of deliberate heavy-footedness and revealing that there's all the time a honest, profound fact proper behind them. It's not a lot that her sudden modifications of inflection flip the music itself round, extra that she lets us see via issues to what's ready behind.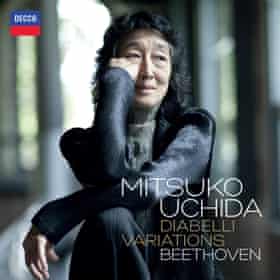 Initially, the theme bounces and bumbles alongside, with the downward scales on the finish of every phrase leaping out at us just a bit, as if the music is saying it is perhaps up for a joke later. However within the first variation, by stressing every lengthy chord barely in a means that makes the music sound prefer it's puffing as much as the highest of the keyboard, Uchida concurrently introduces and skewers the pomposity that informs so most of the variations to come back – one thing that dissolves, quickly however immediately, within the delicacy of the following variation. And so it continues, with a continuing thread tying the variations collectively via so many jack-knife modifications of temper.
Variation 20 sounds fascinating, all surprisingly modern-sounding harmonies in the hunt for a melody; two variations later, Beethoven quotes the melody sung by Leporello in Mozart's Don Giovanni grumbling about working night time and day – was he getting fed up, or was he on a roll? – and the readability and dexterity of Uchida's enjoying here's a delight.
Beethoven ends his variations, as he started, with a dance – however this delicately wrought but expansive minuet is to that stomping little opening tune as a butterfly is to a caterpillar. In Uchida's quietly poised arms it's without delay the fruits of an entertainingly roundabout journey and the opening-up of a complete new vista.
This week's different decide
The Leonore Trio's new recording for Hyperion is of music by Woldemar Bargiel, Clara Schumann's youthful half-brother. Listed below are two bafflingly uncared for piano trios in gloriously vibrant performances. Should you've ever wished there was extra chamber music to find by Brahms and Robert Schumann, this can be a actual deal with.